Recent Blog Articles
October 23, 2020
"Never," Deb Boyce says when asked if she ever missed voting in any election, whether local, state, or national.  "I always try and vote my conscience and my heart," she says. "I like to vote for what the person stands for rather than the party." Boyce couldn't vote in a national election until 1972 because the Twenty-Sixth Amendment to the Constitution, which lowered the voting age from twenty-one years to eighteen years, wasn't ratified until 1971. Boyce had an inter ...
September 24, 2020
Canadian-born Barbara Kyle is the author of the Thornleigh Saga, a series of seven historical novels; three thrillers under the pseudonym Stephen Kyle; and the suspense-filled The Man fr ...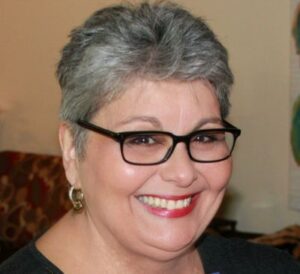 September 10, 2020
Sue Ann Jaffarian is a cheerful, upbeat person, who wove her on-the-job experience as a paralegal with the mysteries she writes, which are also woven with lots of humor. Odelia Grey, ...