Digital Scrapbooking for the photographer/writer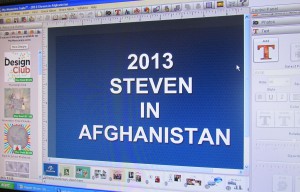 As a kid, I always liked photography. This interest has never waned. I belong to the Coastal Carolina Camera Club, and three years ago I discovered another way to use my photographs: digital scrapbooking. I have three digital scrapbooks now and will start a fourth by Sept. 1. It is one of the most creative expressions through photography and writing that I've ever experienced.
Think about it. If you like photography, you have an outlet for those landscapes, portraits and memorable pictures you've taken. If you like to write, you add captions.
My interest in digital scrapbooking started when I covered a story about scrapbooking. The diehard scrapbooker sticks with the traditional method: buy background paper, use scrapbook-developed implements to have unique shapes for pictures, paste pictures on the paper and add embellishments. All of these are preserved in plastic covers. I didn't want that route. I spend most of my hours at the computer, so digital scrapbooking is an extension of my workday, which I don't mind at all.
I did research on scrapbooking programs and chose My Memories Suite. It works well for me and what I want to accomplish. My goals are to preserve high points in my life, which include family members, family events and vacations and travel experiences. Nothing from my work life is included in any of my scrapbooks. I have preserved memories of our cruise to the New England states and eastern Canada, our journey through Eastern Europe and most recently our excursions in New Mexico and our nephew's wedding in Santa Fe. A highlight was my experience in a hot air balloon.
This year——2013——will emphasize our son, Steven, who is in Afghanistan. Trips to Hawaii, San Francisco, Virginia Beach, Chicago, Raleigh and other places will be part of the year I want to remember.
My husband says, "Who cares? Nobody wants to see all that?"
My answer, "I do."
That's worth all the work to me.